Suffolk Pest Control – South Hampton Road's Pest Control Company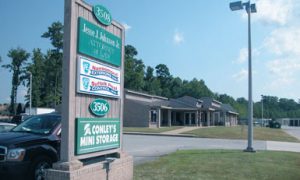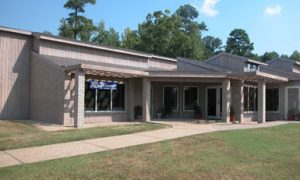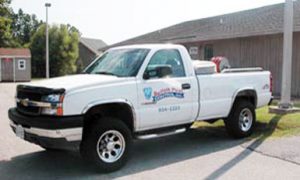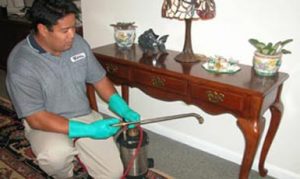 Over 35+ Years of Pest Control Experience
Suffolk Pest Control specializes in effective and eco-friendly pest control and treatment services throughout the Hampton Roads region. We are a family-owned and operated business established in 1982. Suffolk Pest Control makes it a priority to provide our clients with reliable, courteous and honest pest control services. We offer inspections, estimates and treatments for insects, rodents, termites, fungus and moisture control
Our company's professional pest technicians are highly educated in pest control solutions and are required to be certified in several different categories by the Virginia Department of Agriculture. We pride ourselves on this, as we understand how important it is for homeowners to feel confident in their extermination specialist to get the job done right.
We specialize in the inspection and treatment of residential and commercial properties to control  ants, roaches, ticks, fleas, centipedes, spiders and rodents. Suffolk Pest Control can identify infestations by conducting a thorough inspection and providing a comprehensive plan of action.
We are one of the Hampton Roads region's leaders in treating subterranean termites. We also offer commercial services and we are trusted partners for real estate agents and closing inspections.
To set up an appointment with one of Suffolk Pest Control's expert technicians, call us at 757-934-2223 today.
Why Choose Suffolk Pest Control
Suffolk Pest Control Inc. has two MASTER TECHNICIANS - the highest level of  technician certification in the pest control industry. The average pest control company have no Master Technicians.
Suffolk Pest Control Inc. has been in business for 37 years in a small town. We have a reputation of being honest, dependable, professional and highly educated in the pest control field.
Suffolk Pest Control Inc. remains un-conflicted by refusing to add structural repairs, sand instillation, insulation removal & install, lawn services, animal control and other services that we consider to be a conflict of interest.
Suffolk Pest Control Inc. uses only Termidor SC to control termites. We believe that a liquid soil treatment is the ONLY way that you can guarantee the control of termites. There are many other forms of treatments that are less expensive and less labor intensive however they are also less effective and less reliable. We provide the best chemicals and the most knowledgeable technicians to perform the most successful treatments for our customers. The majority of our customers have made their home or business their #1 investment and we strive to protect their investment.
Trusted Professional Termite-Moisture Inspection Services
Suffolk Pest Control Inc. is used by over 80 real estate agents in the Hampton Roads, VA region. More than 20 of our agents have used us exclusively for 30+ years. We work hard to assist them in meeting their deadlines with quick pre-inspections, WDI-WDO reports, real estate inspections, treatments and real estate closings. We provide free inspections, WDI & WDO reports on their personal residence.  We also offer a discount on any treatments to their personal residence.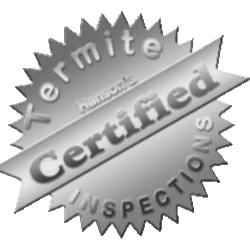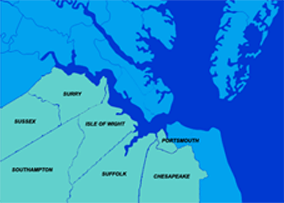 Virginia Counties Served
Suffolk, Isle of Wight, Southampton, Surry & Sussex Counties
Virginia Cities & Towns Served
Suffolk, Chesapeake, Portsmouth, Smithfield, Carrollton, Rescue, Zuni, Windsor, Ivor, Wakefield, Franklin, Dendron, Sedley, Elberon, Waverly, Courtland, Newsoms & Boykins
Professional Affiliations