Carrollton Virginia Pest Control Company
The unincorporated bedroom communities of Carrollton, Virginia constitutes one of the two largest voting districts in Isle of Wight County.  SPC is a Carrollton Virginia pest control service company. Our proximity to Carrollton residents has cultivated numerous long-term pest control service relationships.  The surrounding waters, wood, marsh and farmlands are a perfect breeding ground for a wide variety of pests that target your home, particularly termites.
We're a 15-20 minute run to serve the communities in Carrollton and the surrounding Isle of Wight area. We've been doing it for over 35 years specializing in termite and bed bug control with extensive experience with controlling common Carrollton area pests including termites, roaches, ants, wasps, spiders, and more that invade your home.
The certified master pest control technicians SPC employs have credentials for several pest control categories by the Virginia Department of Agriculture.  Give us a call to experience our pest control knowledge and experience. Pinpointing and quickly resolving your pest issue doing the job right the first time.
We are one of the Hampton Roads region's leading pest exterminators for treating subterranean termites. We also offer commercial pest control services and a trusted partner for real estate termite-moisture closing inspections for several real estate agents and realty brokerages serving Carrollton and Isle of Wight County.
We also service numerous customers with periodically scheduled pest control visits in Carrollton and the surrounding Isle of Wight County.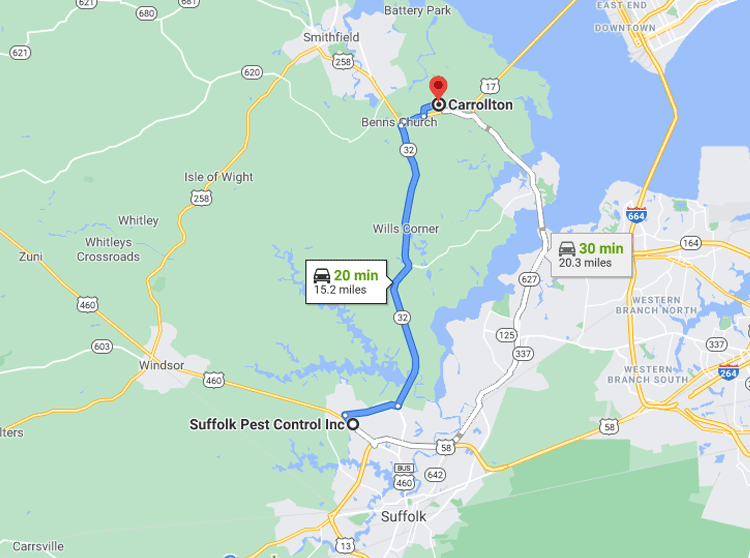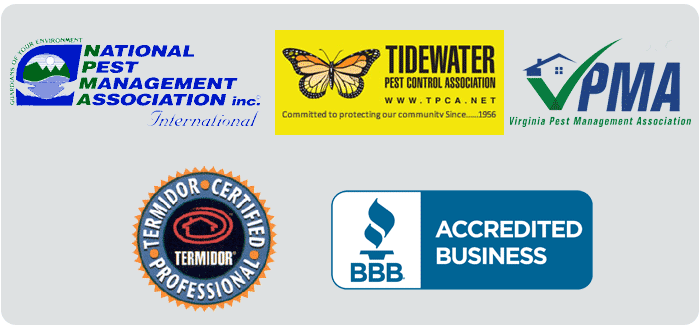 SPC Inc. services over 80 real estate agents servicing the Carrollton and South Hampton Roads region with their termite-moisture and closing inspections. A large percentage have been exclusively using our real estate termite moisture inspection and pest control services for 30+ years. We 're known for meeting deadlines for pre-inspections, WDI-WDO reports, real estate inspections, pest or rodent treatments and real estate closings. We take care of our real estate partners providing free inspections, WDI & WDO reports and service discounts on their personal residence's.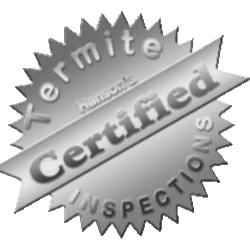 After Hours Quick Contact Form
Visiting our site after business hours? Submit the quick contact form below. One of our customer representatives will contact the next business day.
3508 Robs Drive – Suite C
Suffolk, VA 23434
Phone: 757-934-2223
FAX: 757-934-7600
Owners: Donna & Fairren Hunneycutt
Administrative Support: Kathy Darden
Hours of Operation: Mon-Fri 8AM to 6PM