Scheduled Preventative Pest Control Services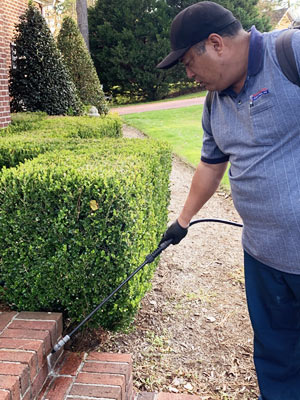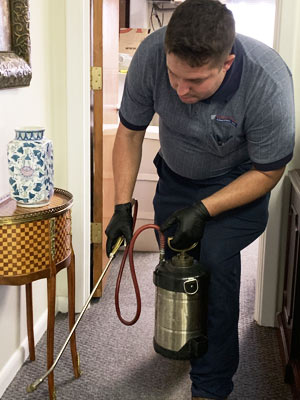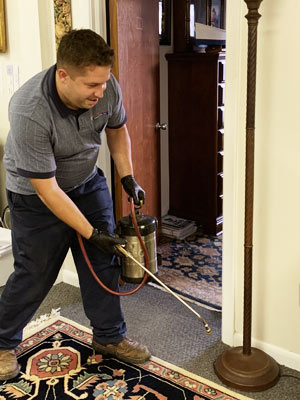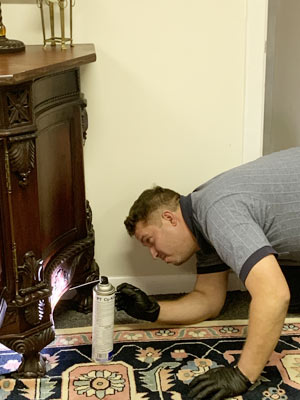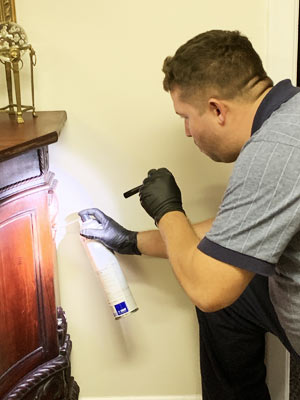 Professional Pest Control Company
Suffolk Pest Control has been providing scheduled preventative pest control services to the South Hampton Roads region for many years. Our services are designed to deter insects and rodents from entering the property in the first place.
Preventative pest management begins with a thorough inspection of your home , business, or rental property. Our pros know exactly what to look for, and we'll identify potential problem areas and devise a customized program to stop invasive pests in their tracks. Don't allow your property to become a safe haven for these pests.
Our Service Area
Suffolk Pest Control provides scheduled preventative pest control services to the following South Hampton Roads communities: Boykins, Portsmouth, Zuni, Franklin, Suffolk, Capron, Courtland, Ivor, Dendron, Surry, Newsoms, Sedley,Chesapeake, Isle of Wight, Windsor, Wakefield, Rescue, Elberon, Carrollton, Smithfield, and the surrounding areas.
Pest Prevention Guarantee
Suffolk Pest Control provides 30 day warranties on ant and flea treatments. Other general pest control for insects may require more than one treatment depending on the size of the infestation. A heavy infestation of roaches can sometimes require a monthly treatment for up to 6 months. Roaches can hide inside the walls, under the carpet, behind the cabinets, and many other areas that are inaccessible to the chemical. typically roaches roaches lay their eggs in areas that are protected, therefore the success of the treatments depends on many factors, including how the structure is constructed, how the home is maintained, the cleaning habits of the occupants, and so much more. For these reasons, roach treatments are performed on an as needed basis, and are not eligible for warranty.
Wood destroying insects and moisture treatments have a one year warranty with the option to renew each year. The renewal of the annual warranty requires an annual inspection and the annual renewal fee. The warranty requires Suffolk Pest Control to retreat
Online After Business Hours?
Suffolk Pest Control is open Mon-Fri 9AM to 5PM. Call 757-934-2223 If you think you may have a cockroach infestation or other pest problem. If you're browsing this page after these hours, complete the form below to have a customer representative contact you the next business day.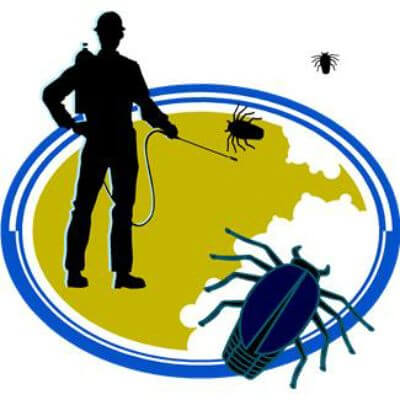 Why Scheduled Preventative Pest Control Is Important For Your Property
When it comes to rodent, insect, or other invasive pests, think about your home for a moment. If you're a landlord or business owner, consider your property or buildings. You spend a lot of time, effort and money maintaining them, don't you? You keep the systems, including plumbing, electrical, and hvac in good working order, and make sure to maintain the structural integrity.
But how much consideration do you give to pest prevention? For many property owners, the answer is ZERO!
But did you know that many dangerous and damage-causing pests can be prevented from ever entering your home, business, or rental property in the first place? It's true. Controlling pests shouldn't begin when you first see evidence of their presence or the damage they cause, or when a family member or tenant get's sick.
Regular, scheduled pest prevention is a vital part of the maintenance process, protecting your properties structural integrity, value, and the health of the people and animals who live in it. Preventive pest control can save you money in the long run, and keep you from ever having to deal with the destruction from termites or carpenter ants and potential disease caused by pests like cockroaches, mice, rats, rodents or bed bugs.
Preventing Rodent & Insect Pests Benefits You 3 Ways
1 - Safeguard Your Property Value & Your Investment
Because insect and rodent pests can do such extensive damage to the structure of your property, it stands to reason that any professional preventative treatments or preventive maintenance you can do to stop pests in their tracks will help keep money in your pocket. This can come in the form of repairs and upkeep that you will NOT have to perform on damage that pests never inflict because you prevented them.
Wood siding, door and window frames, masonry, caulking, even insulation and wiring... all can be damaged or destroyed by the infiltration and infestation of insect and rodent. Your foundation, roof and attic are at the mercy of termites, rats, mice and more.
These can be costly repairs, putting a huge dent in your annual repair and maintenance budget. Add in the cost of cleanup, and the true repair bill for insect or other pest damage can easily reach into the thousands of dollars. Doesn't it make sense to stop them before they become a reality?
2 - Peace of Mind and Freedom From Worry
Anyone who has woken in the middle of the night to the sound of rodents gnawing in the walls, or awoken in the morning to the presence of insect welts or bed bug bites can attest to the damaging effects of worry. When you lose sleep over the damage pests may be doing to your home, or the possibility your child may become ill following contact with roach or rat feces, you know how valuable peace of mind can be.
Protecting your family and your home, in advance, with a scheduled preventative pest control contract can afford you exactly the peace of mind you're looking for. Why worry? Call Suffolk Pest Control, today, and let our professionals help restore your peace of mind regarding insect and rodent pests.
3 - Prevent Property Damage & Health Problems
Insects like termites can cause significant damage to your home or building's structure and systems. Rats and roaches are responsible for diseases after leaving their feces, or when they contaminate the food you and your family eat. Even the air you breath can become hazardous from the impact of insect and rodent feces.
Odorous house ants cause immense damage to insulation, and colonizing termites eat away at the wood products that help your building hold it's structural integrity. Rodents can set up housekeeping in your basement, attic or within your walls.
These and many other reasons are why it's so important to call a professional pest control company BEFORE these pests move in and take up residence.
Call us at Suffolk Pest Control today to discuss a scheduled pest prevention program without long term contracts.
Call Us Now... Or Call Us Later
For many homeowners and property managers, pest control is not a matter of if, but when. Every building has the potential to become a home or breeding ground for insect or rodent pests like ants, termites, cockroaches, spiders, bed bugs, mice or rats.
The great news is, there are steps you can take, right now, to defend your property. And the first step is calling one of the top pest control companies in the South Hampton Roads region, Suffolk Pest Control, at 757-934-2223. Request a thorough pest inspection, and more information about our scheduled preventative pest control treatment programs.